MONQ has received over 40,000 + testimonials through our MONQ.com website, Facebook, Instagram and Yotpo Customer Reviews! Enjoy examples of how MONQ has improved people's lives. It can help you too!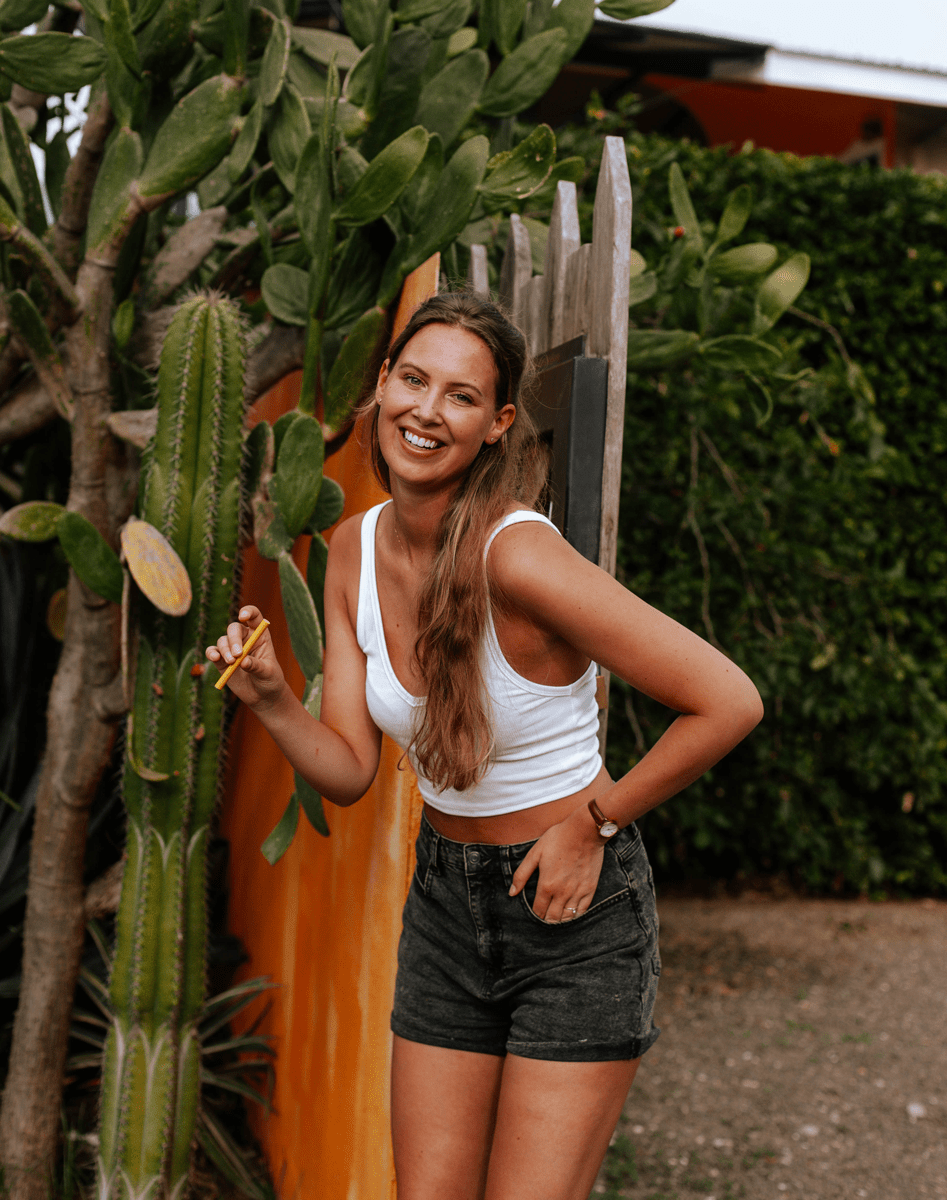 Thank You For Loving MONQ
"I love my MONQ. More than I thought I would. I have a lot of stress in my life and other methods of trying to deal with it have always been too much for me. I have always believed in the powers of essential oils, seeing as they are natural and have proven to be the best remedy for many things, and I try to stay as healthy as I can with organic products. This seemed like a no brainer to me, but I still did my research to see if this product was "too good to be true". Well I can honestly say it's not. I've had Zen for almost a week now and love it. I don't feel like it's a crutch, but it certainly does help take the edge off.  I love the taste of Zen, it's light and fun. I recommend Zen for people who don't know anything about essential oils. It's just fun. If you think these things are kind of pricey, just remember
pure organic essential oils aren't cheap, so this is really a great investment. Yes, I give MONQ 5 stars. They know what they're doing."
Rachel E.
Thank You For Loving MONQ
"Hi guys - I just wanted to reach out and thank you from the bottom of my heart. Your customer service has been incredible but your pens... Life changing. More specifically your Zen Pen. (I'm writing a long in depth blog on it.) For the past 9-10 years I've been dealing with stress. It caused sadness with my family as well and put a strain on my relationships. I've even been bullied about it. Yesterday was the first time in 10 years that I didn't do ANY of my bad habits and it's all because of that pen. I haven't added anything else to my life to change anything. Can you believe it? 10 YEARS. I don't care how much these are... My next paycheck I'm buying 5 more. I can't wait to write this blog post and post it. You've changed my life. If it's a placebo effect and all in my head I don't care. For the first time in 10 years my future looks bright. You have a life long customer. Thank you so much."
Kelsey
Thank You For Loving MONQ
"I stumbled upon Monq and my life has completely changed. What drew me to the product was the fact that it is a completely natural product.Everything you are using is from the earth and that is number one for me at this point in my life. I'm so grateful I found MONQ and have no doubt I will be a lifetime user. Everywhere I go I tell everyone I know about them and how much they changed my life. The blends do what they say they do. I shared Zen with my father and he said it truly eased his mind and I personally swear by Sleepy and Happy. I received my order about a month ago now and have not run out of any blend too, so I am very impressed by their longevity too! All in all an amazing product and I will preach its benefits for life!" 
Jessica F.
Thank You For Loving MONQ
"I absolutely love the MONQ R! It is so convenient to use when I need it. Amazing!"
Jordan C.
Thank You For Loving MONQ
To me, Aromatherapy Anywhere means that no matter where I am in my mind - whether I'm stuck in the past or racing too fast towards the future - I can use aromatherapy to bring me right back to the present moment and experience peace. The Cozy pen has been an unexpected tool to utelize when I'm not feeling safe enough to ground into my body - it brings me right back to the stability of my feet on the ground and the aliveness of my heart.
Emily B.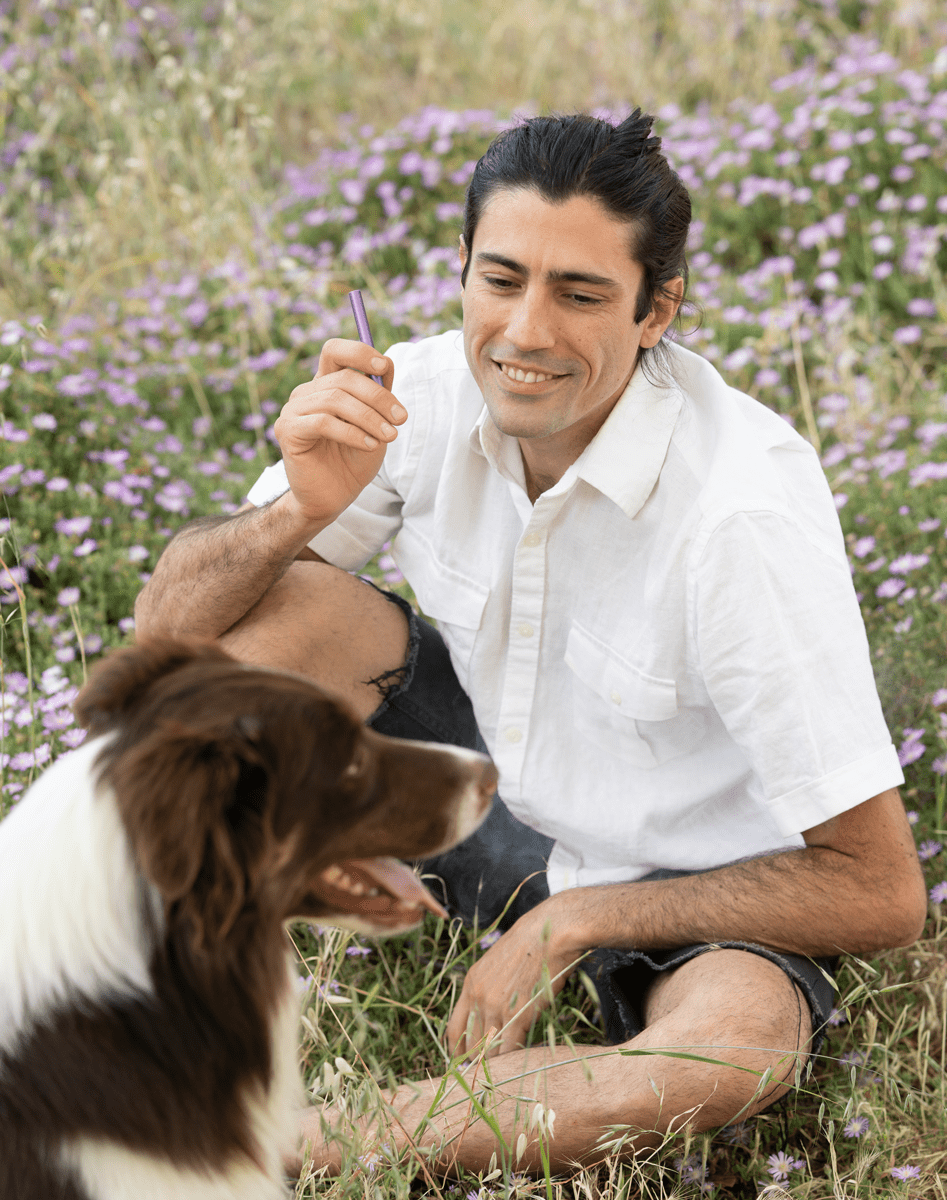 Stress Relief Stories
"First I would like to say this product is amazing! My husband and I have tried it and loved zen! My husband lives with severe stress.  He serves in United States Air Force. He is an airman and has a very stressful job. I bought us both one after we tried one from a friend. He told me it helps him tremendously! After 2 weeks I finally got the man I married.A kind, soothing and loving guy. He doesn't worry anymore. All I can really say is thank you! Thank you for giving me back the person I missed for some time. Sincerely, A very happy wife!"
—Teal
Stress Relief Stories
"I found an ad for MONQ on Facebook and the first few times I watched it I completely disregarded it as some stupid new miracle cure. My stress levels have been off the charts the last few weeks and it's really hard to calm myself down and distract and distance myself from these unruly emotions. I decided something had to give, so I bought Zen. I honestly did not think anything would happen, I used it a few times and noticed it was pleasant tasting. Great, still wasn't sure it would calm me down. Two days ago work was getting out of hand and I felt out of control. I had put zen in my purse after that initial try and remembered that as I was pacing outside the office. Seven minutes after using it and I felt like I could think again. The edge was gone and it didn't feel like everyone was trying to attack me. Thank you. I don't know if it's just the distraction it provided or if the essential oils actually trigger calm - but it worked. So thank you. I will definitely be ordering more. Thanks again for taking time to read my email and for giving me another coping technique."
—Miko
Stress Relief Stories
"I just wanted to personally thank you guys for making such an incredible, unique and soothing product. I received my MONQ recently and its refreshing blend really is a welcomed change after using other products. I live with stress and I truly feel uplifted during the heavy days. Thank you for making something so great!"
—@callmebre (Instagram)
Stress Relief Stories
"I ordered my first 2 right before July 4th and despite it being a holiday and having a sale start, I still got them in just a few days. I ordered the Zen MONQ it is amazing. Last night my friends and I used the zen to chill out before we went to sleep, my most skeptical friend didn't think it would work at all, she was the first one to mention how chill she felt. Needless to say, they're all obsessed now. I feel amazing. Focused, awake, happy, motivated. I'm not jittery or light headed. No bad side effects. I'm in love."
—Cailin
Stress Relief Stories
"I love them! I watched MONQs videos, read the reviews and decided to buy the box of all 7 blends. I thought I would only find 1 or 2 that I liked, but I quickly fell in love with all of them. Zen, Sleepy and Sexy help me relax (they each help me relax in slightly different ways).
I didn't expect to write a review, but I am very happy with MONQ! It is worth trying!"
—Lauren
Stress Relief Stories
"The Zen blend is great and I can feel myself relax when I use it!"
—Tess D.
Stress Relief Stories
"I have been using the MONQ R with the CBD PODs and my stress has been reduced. Each day it gets a little better. Thank you for making the things you do!"
—@delwasnothere (Instagram)
Stress Relief Stories
"I love my monq! It's a great way to unwind at the end of the day and has helped my tension headaches by helping me relax. Would definitely recommend! I can't wait to try other flavors."
—Taylor C.
Stress Relief Stories
"I love this product. I suffer from general daily stress and I love this product with all of my heart. Specifically, "Zen" has improved my sleeping habits and totally changed how I prioritize my time between relaxing and studying for my college classes. I am truly grateful for MONQ."
—Brooke G.
Stress Relief Stories
"I've been hearing about Monq for several years now. At first I wasn't sure about it but finally I decided to give it a shot. I struggle with stress and thought using this might help. I've been using it for a few weeks now and I absolutely love it! It really melts my stress away and relaxes me during stressful times. I'll definitely be using Monq more often!"
—Victoria P.
Stress Relief Stories
"I saw a review video on Any 7 Blends on Facebook & I figured I'd give it a try. It ended up being one of the best purchases I've ever made. I use them everyday. My favorite is the zen one. I get really bad stress & the zen pen is a lifesaver for me. I'll definitely be going back for a 3rd order. Thank you for having such an amazing product."
—Justin E.
Stress Relief Stories
"I got the 10 pack because I wasn't sure which blends I'd like, and it turns out that blends I didn't think I'd like -I love! Using MONQ has been helping me with my stress. It's nice to just take a few minutes to myself and breathe. I think my favorite blends are Happy and Vibrant. I'll definitely be purchasing more when I run out."
—Elizabeth W.
Stress Relief Stories
"They are amazing! I absolutely love them! My friend Zoe told me about them helping her with her stress, so I gave them a try and so glad I did! I loved my first order so much I placed a second order right after I tried it for the first time, they taste great! I love the healthy, sexy, zen, sleepy, and happy! I highly recommend them! Very fast shipping! And will definitely be ordering again soon! Thank you so much!"—Taylor S. "Zen Diffuser"
—Taylor S
Stress Relief Stories
"So this is my second time purchasing from Monq and so far I've ordered 3 Zen diffusers ! I love them!!! I suffer with stress everyday and tension in my lymph nodes in my neck. Using Monq everyday has caused me to not have those issues for a little over a month now . You feel "zen" within 2 minutes of taking your breaths..and the effect lasts for hours. I'm so pleased. Just a mellow feeling that doesn't necessarily take away your mood but just helps you to relax if you're tense."
—Epahnee T
Stress Reiief Stories
"I have stress and .... I was always looking for a way to stay calm and then i heard about MONQ, so I decided to try ZEN and It has helped me so much! I have since bought a few more and it honestly gets me through my every day and and really helps me when i start to stress out or panic. Would definitely recommend to anyone!"
—Ashlee K.
Stress Relief Stories
"I really love happy. it's been lasting me awile at first I had to figure out how to puff the right way and I did it. I love how it has a smooth taste. My coworker wants me to buy her one but not too powerful and this would be perfect for her. Taste great!! !can't wait to try more next time. They are cute and you can take it where ever u go. I work a stressful job and I love how it relaxes me."
—Amanda R
Stress Relief Stories
"I have stress and use aromatherapy and essential oils. I heard about Monq watching one of my favorite YouTubers. I decided to try Zen first. I love it! It has helped me so much already. I was so impressed I ordered Love, Happy, and Vibrant. They just came today and I love them all. I just ordered the Spring 4 pack and can't wait to try them! Thank you Monq for creating these, they really help."—Linda I. "Just what I had hoped for!"
—Linda I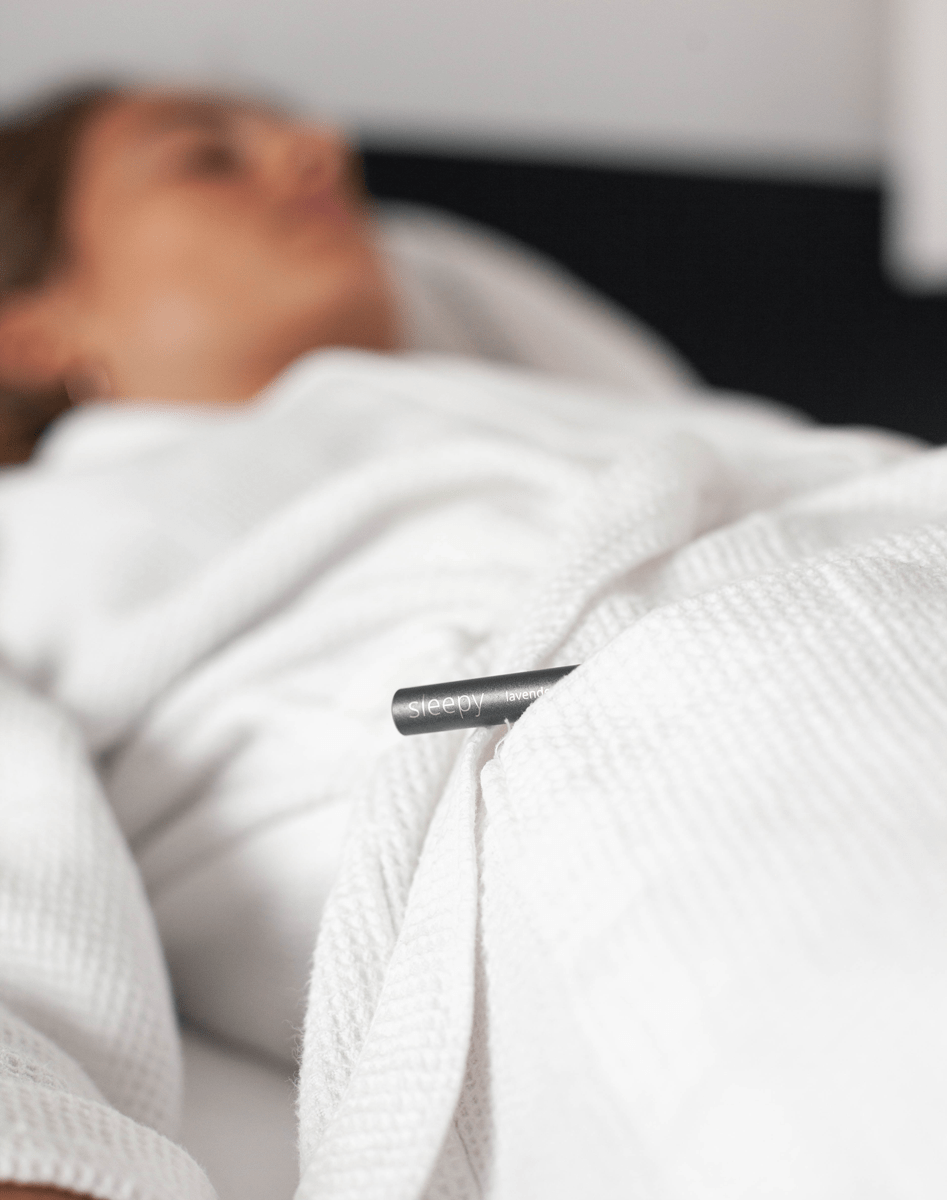 Sleepiness Can Happen
"I gotta say, Monq was my first entry into the world of "aromatherapy" and I couldn't be happier (and not just because I love Happy MONQ)! Busy work days have pushed restless sleep into life these last few months but Sleepy Monq has helped! Sleeping deeper, feeling better, and productivity has increased! Thanks MONQ Team for what you do! Couldn't be more stoked to support such an innovative product!"
Anonymous
Sleepiness Can Happen
"I was hesitant to get this at first mainly because CBD oil is notorious for its... less than pleasant taste. However, when I got this one I could barely taste it at all while still receiving the full calming effects of the essential oil. I definitely recommend this to others who are stressed and need a little calming down before going to bed!"
Hannah N.
Sleepiness Can Happen
Perfect for bedtime, this is one of my new rituals. The bergamot and lavender are very soft, chamomile-forward. Especially nice with a cup of herbal tea!
Jennifer L.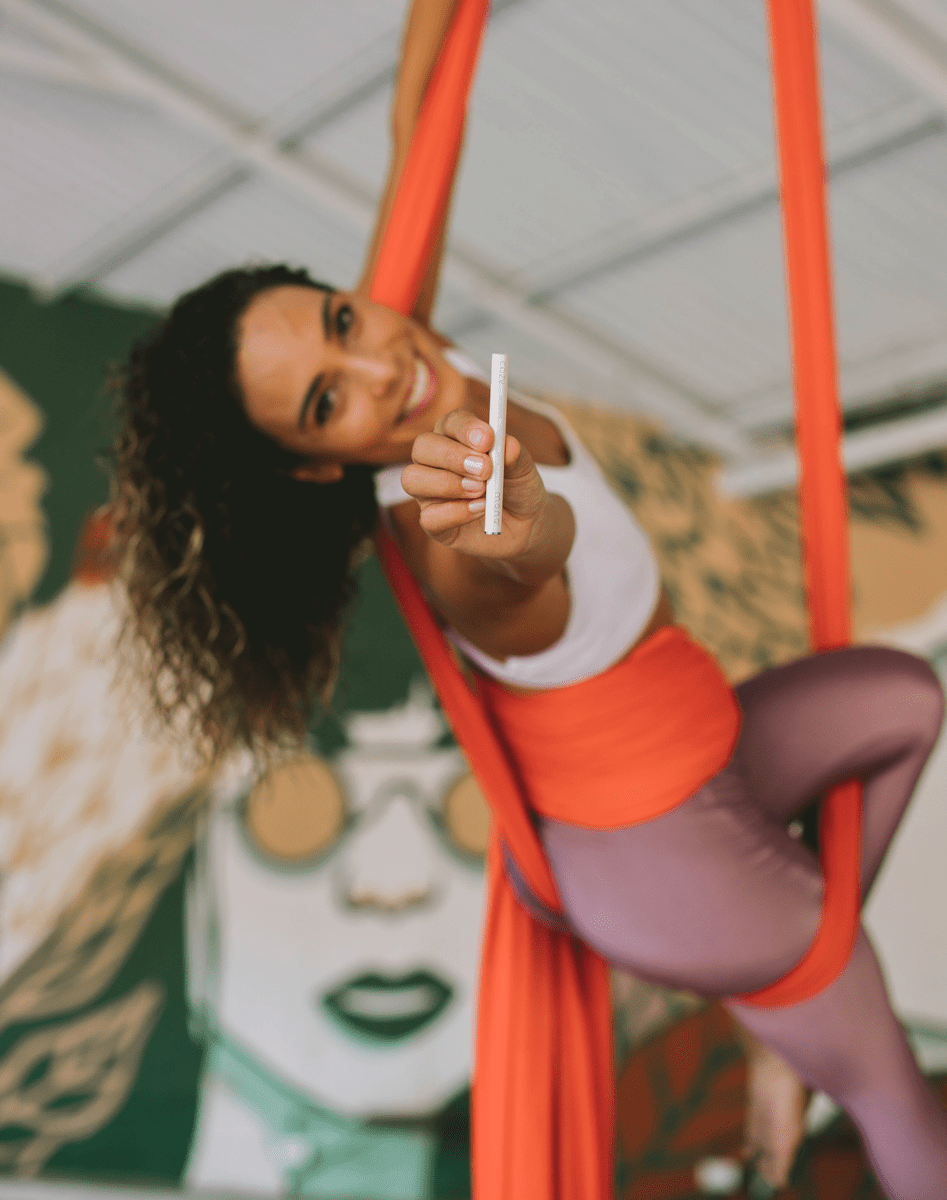 Energy Makes A Difference
"Absolute Miracle, I am so pleased with this product. I ordered the pack of 7 because I wanted to try them all and it was such a great deal. I am not disappointed. I used a blend when I woke up, and had an energetic start to my morning. Before leaving for work, I tried Happy. I have stress and this made the traffic I sit in bearable. I am not kidding when I say it changed my outlook on life this morning. When I get home from work, I usually go on a run. I used MONQ before my run and it gave me a boost. After doing some chores, I sat down in bed and tried Zen. This is my favorite blend so far. Not only is it smooth and tasty, but it put me in a great head space to relax before I indulge in Sleepy and go to bed. I am really able to incorporate these blends into my daily routine which I absolutely love. They all work quickly which surprised me. I had an amazing day and I credit it to MONQ. The only one I haven't tried yet is Sexy, but I am looking forward to it! This is an honest review, and I am so pleased with the customer service, product, taste, packaging, everything. If you are on the fence, I'd say it is worth your money to use these. They really help give a boost to my day. I am in love with this product. Thank you MONQ!!"
Anonymous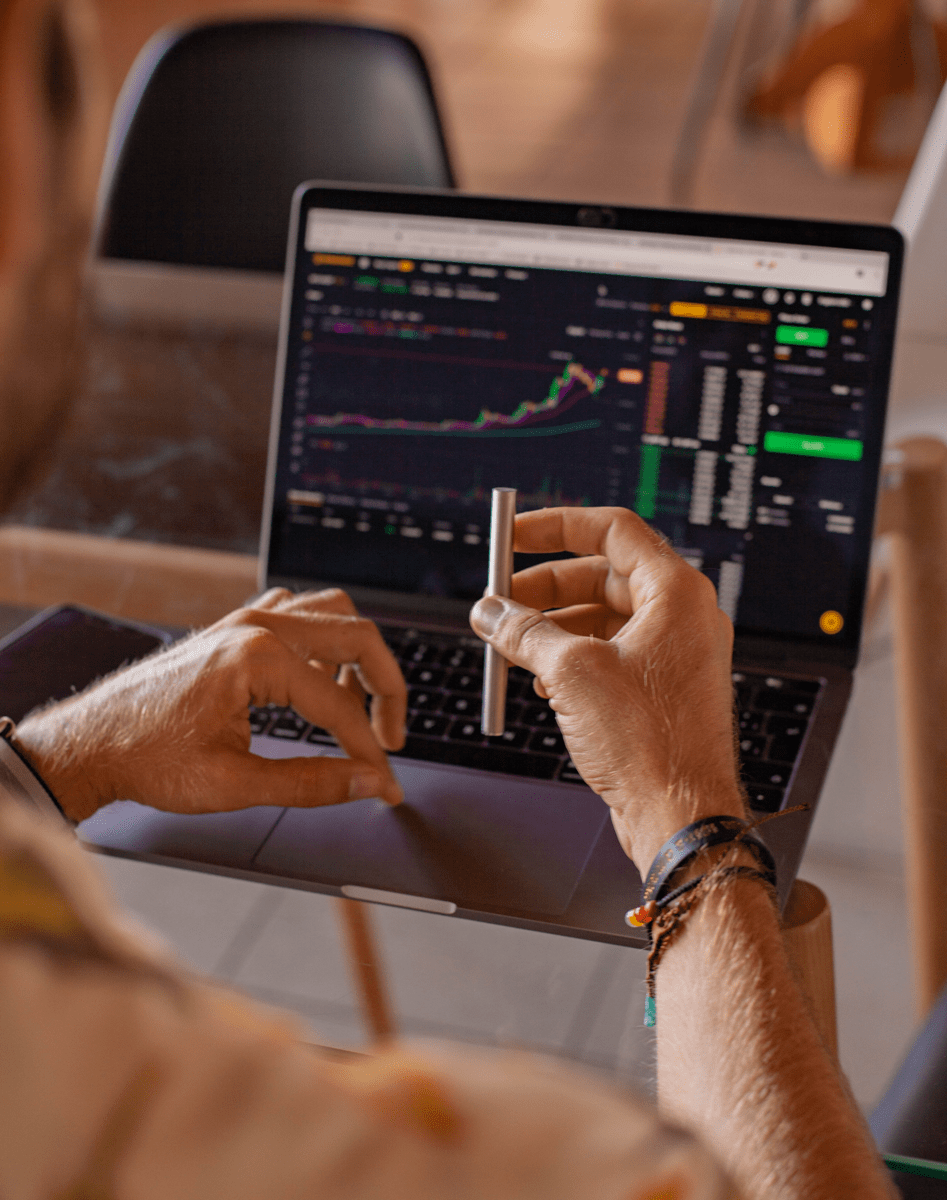 Clarity In Your Life
Wow! This makes you feel some type of way. In the mood for love, in the mood for life, in the mood for good times for sure!
Chloe H.
These statements have not been evaluated by the Food and Drug Administration.
This product is not intended to diagnose, treat, cure, or prevent any disease.